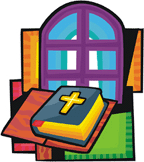 Codes in Other Texts
Are codes found in texts other than the Hebrew Old Testament?


The New Testament



Ed Sherman reviews two books by Rev. Glenn David Bauscher.


Dave Bauscher's new research removes questions about the potential reality of mosaics and offers a truly striking example of a mosaic from the Aramaic New Testament.


Extensive new findings by researcher Rev. Glenn David Bauscher of Cambridge, New York provide some of the most striking and statistically significant evidence of encoding yet discovered.


Bauscher discovers an enormous mathematical variation, or mosaic, in appearances of Jesus (Yeshu) ELSs in the Peshitta, or Aramaic New Testament.


Astounding letter variations show text could not have been written by humans.


Mosaic codes will be a tough challenge for skeptics.

The Koran




Was the Koran of Islam encoded with mathematical proof of its creation by Allah? An anonymous author on a Moslem web site believes so.
---

Enjoy finding your own Bible codes.
Bible code search software is available in our online store.


---

Subscribe Free!

By signing up to be a member of The Isaac Newton Bible Research Society, you will have access to more than fifteen years of research by our team of Bible code researchers.

Sign up to be a member today.
Now available, donate using PayPal ↓




Bombshell examines two massive, recently discovered clusters of codes in the Hebrew Old Testament. To read more about Bombshell, click here, or click below to order from Amazon today!